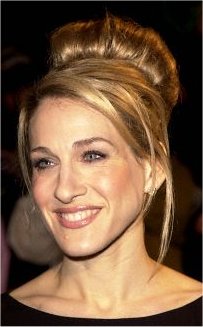 How to Use this Site
Use the links above to navigate through the site.

To see scans and videocaptures of beautiful women with large noses, go to Images, or click on the gorgeous American actress, Sarah Jessica Parker, to the left.
To see some of my favorite websites dedicated to beauties with big noses, go to Links.
To e-mail me, go to E-mail. However, if you want to use an internet e-mail service like yahoo or hotmail instead of your computer's default e-mail, don't click above, send mail to big_nose_girls@hotmail.com instead.


Enjoy the site! If you love beautiful women with majestic noses as much as I do, I think you will.